Why CureMPS?
My first blog – oh my! As I start to exercise my creative writing muscles after what feels like decades of downtime, I'm looking forward to seeing where this journey takes us. As a starting place, I want to share a bit about the origins of this site and the CureMPS campaign and to share why we're putting in (seemingly non-existent) extra time and energy into this project – on top of the daily grind of work and raising three kids!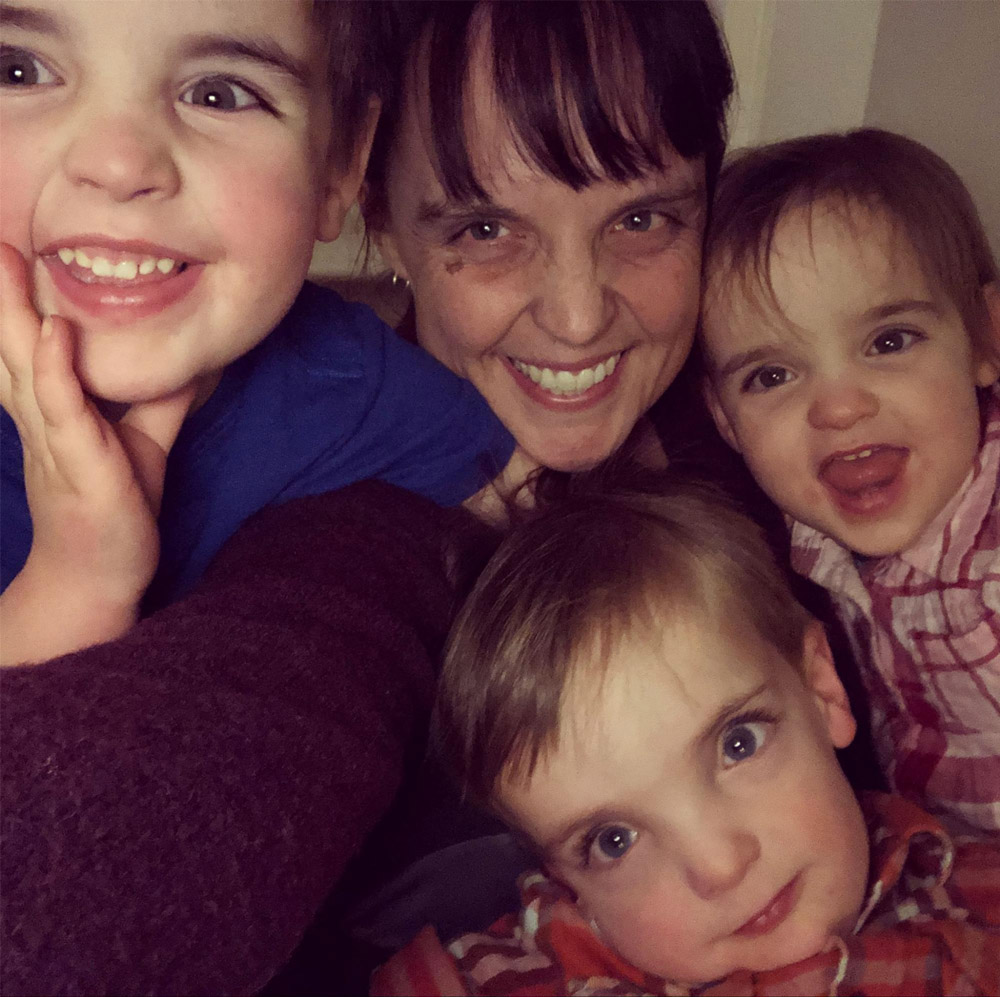 Back in early 2019, Simon's MPS diagnosis shook us to our absolute core. It triggered a million different changes in our lives and began a wild ride that's been a complicated mix of profound grief paired with immense hope, paralyzing fear alongside exhilarating joy, deep isolation matched by incredible new connections . . . and everything in between. So much of this journey has been about dealing with what is right in front of us – the next appointment, the next phone call to make, the next thing we need to figure out. But since day 1, back in early 2019, one thing has always been clear . . . a burning desire to not just overcome the daily challenges that Simon faces, but to do more . . . to dig deep and find a way to actively change the course of Simon's future by helping to find a cure or some other major breakthrough that might substantially improve Simon's life. We've never really known exactly what that would look like (I still don't!) but together, Trev and I have learned so much and met incredible people who have given us enough inspiration to put one foot in front of the next and get the pieces put together to launch CureMPS.
We fought for 6 months to get Simon access to a very expensive life sustaining enzyme therapy and then survived another grueling 6 months of traveling to Vancouver weekly to receive treatment under the careful watch of the BC Children's Hospital Medical Day Unit team. In March 2020 Simon was finally cleared to transition to home infusions – bringing to an end the agonizing weekly overnight journeys to Vancouver when we had to leave behind Isabel and Spencer and then slog through the ferry / hotel / hospital rigamarole.
I pictured us getting settled into the (relatively easy!) routine of home infusions and then turning our energy towards a major fundraising effort. To find a cure ASAP. I imagined us getting organized enough to host a major fundraising event (it was going to be a kid-friendly beachside beer garden + music festival . . . I was stoked!) and starting our journey to find a cure for Simon. First step, get through our first home infusion on March 6th, 2020. It was a success! Simon even packed up his IV pump and got outside to kick a soccer ball around – it was a dream!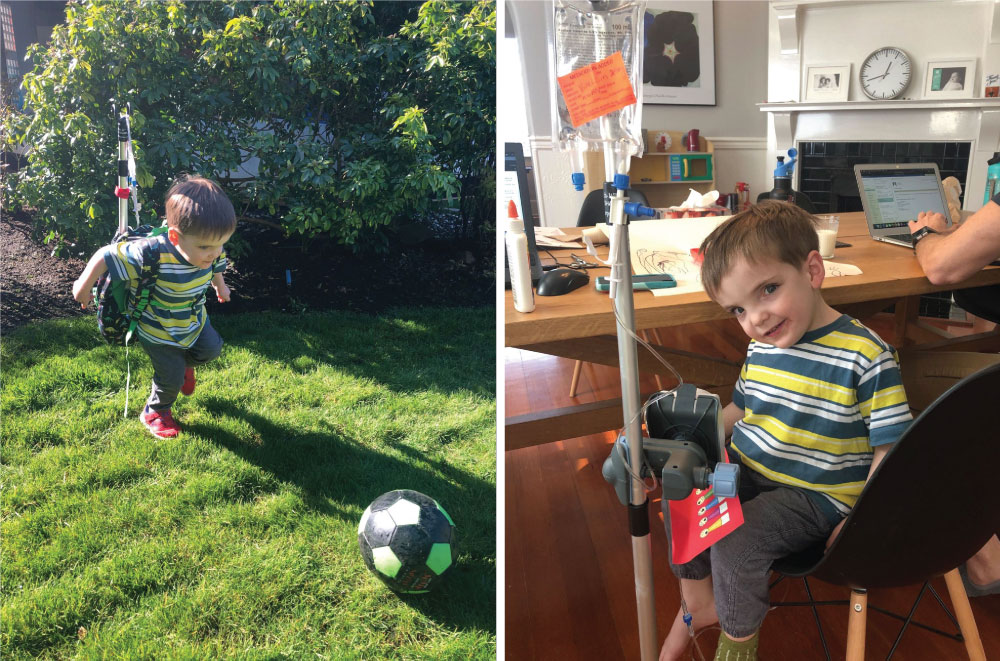 And then . . . ten days later, on March 17th, BC declared a public health state of emergency as Covid-19 took its hold on the world. Suffice it to say, our hopes and dreams of launching a major fundraising effort came to a screeching halt and, along with the rest of the world, we focussed on simply navigating those unprecedented times, living and working as a family of 5, 24 hours a day, 7 days a week under one roof.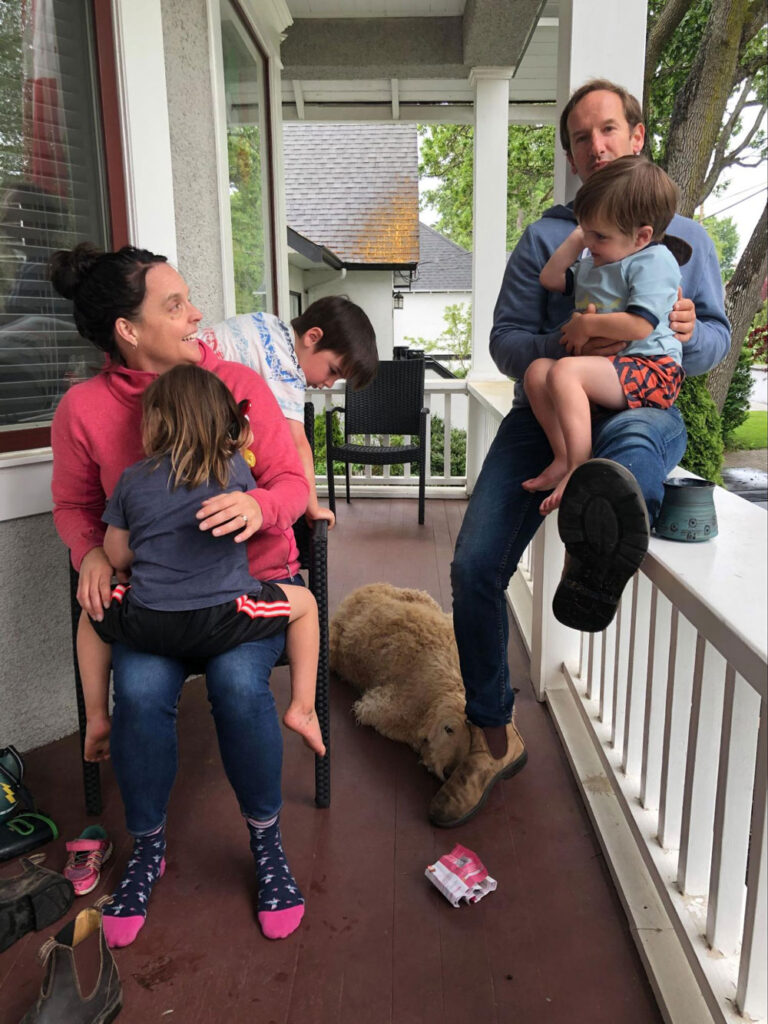 With the world under lockdown and everything normal upside down, we launched a very low key fundraiser for the twin's 4th birthday on May 19, 2020 and we were thrilled to raise $30,000 over 6 months.
We've since invested that money in a research study led by Dr. Paul Harmatz out of the University of California San Francisco – looking at the safety of a growth drug called Vosoritide on patients with MPS 4A. The study is still underway, but we feel so proud to have taken our first step forward in driving research that could someday change Simon's life and the lives of other kiddos living with MPS.
We've taken the last year to recover from the challenges of the pandemic and map out a 'go slow' approach to figuring out what's next in our dream to fundraise for a cure. What we landed on was to focus on building a compelling brand and a virtual 'homebase' that can serve as our foundation for raising both awareness and funds. So here, we are! So grateful to have found John at Shape Design who has been a dream to work with as we grappled with defining this journey in a logo and website. This is just the beginning and we are so glad you're here. We have no idea where this will take us, but we are very excited to have launched our starting line!
Learn more
Read our story about MPS Type 4A
and how it has changed our lives.
Stay in Touch
If you want updates from us direct to
your inbox, sign up for our email list.